Visitors Guide
Three Day Travel: Vienna and Venice
By Ross Williams Contributing Editor
Planning a three-day trip, but not sure where you should go or what you should do? If Vienna is on your must-travel bucket list, you're in luck! Here's a look at all the things you can do in Vienna in just three days!

Your Weekend Guide to Vienna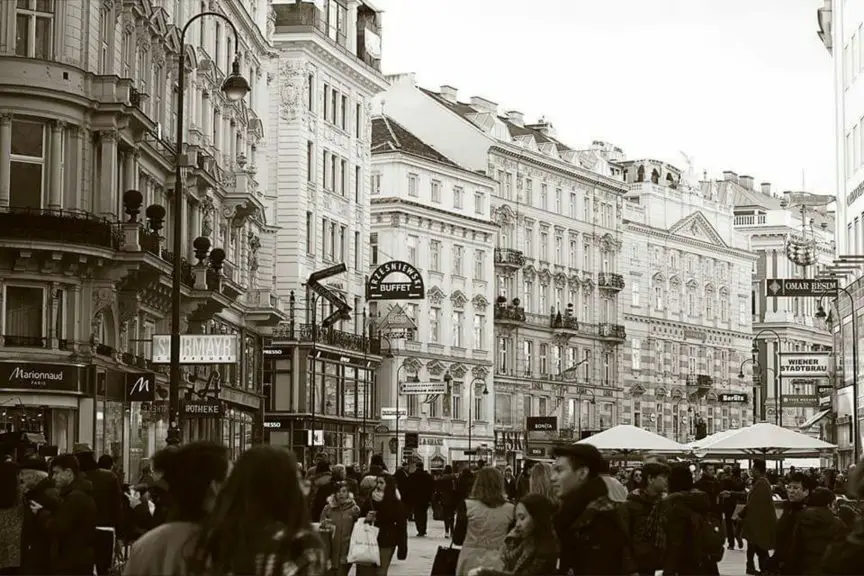 Vienna is the capital of Austria with a population of more than 1.7 million. Centuries of incredible architecture, art, music and culture can all be found in this great European city.
It is a city that charms you from the moment you set foot in this culturally rich city. The collection of cafés, bars, shops and markets will fill all of your senses during your weekend. The key to making the most of your short trip is a little planning and a some local knowledge.
The best way to get the most out of any trip, long or short, is to plan ahead. If you do a little research before you leave and find out where the locals like to frequent, you'll be able to stretch those three days and do just about everything you want!
Let this be your weekend guide to Vienna, Austria.

Visit The Palaces
Vienna is home to beautiful palaces and they are
a must-see
while visiting.
Schönbrunn Palace, the former summer residence of the imperial family, was built in 1642. Explore the gardens and enjoy the complex but don't miss the Room of Millions.
Next head to The Imperial Palace, which was built in the 13th century. It remained the home of the imperial family until 1918. Now it is home to the Gothic Imperial Chapel, where you can hear Vienna Boys' Choir perform during Sunday Mass.
Hofburg Palace is one last palace to add to your must-see list. It is massive and may require an entire morning or afternoon. It is worth a visit but if you are short on time stick to Schönbrunn Palace and The Imperial Palace.
Read more here — Your Weekend Guide to Vienna
Planning a trip to Italy but overwhelmed with all the places to see and things to do? If you want to break up a longer trip, or are only able to visit for a long weekend, we can help! Consider exploring Venice for three days, soaking up history and eating delicious food the entire time!

Exploring Venice in 3 days
Venice has changed very little during the last few hundred years.
The decaying architecture only adds to the romantic charm of the classic city, which resembles a maze.
Getting lost while exploring and navigating the 118 islands is fun.
Venice is beautiful, but it is also overrun with tourists, and things are often not as serene as the famous photos that caused you to visit.
It is still an enjoyable travel destination, and with a little planning you will agree it's worth spending three days here.

Meals And Hotels
Meals and hotels are
pricey
when compared to other cities and regions of Italy.
Book an affordable bed-and-breakfast or check out Airbnb for places to stay offered by local residents. There is no need to break the bank visiting Venice for a few days.
The area near San Marco Square will most certainly be the busiest and most expensive as well. Expect to pay higher rates the closer you are to the action.
Moving just a little further away from this tourist hotspot will save you plenty on your nightly lodging cost.
This is a great tip when you go to any tourist-rich area. Staying a little further out from the hustle and bustle will save you big bucks! 

Day Trip To Murano
Venice is a small city of canals, but at times it can feel chaotic and busy.
Escaping to one of the nearby major islands is a nice way to break up your trip.
Head to Murano early in the morning to check out glass making, and take a look at the glass collections dating back more than six centuries.
While Murano may lack the charm of the main city, it does offer a unique look into some amazing glass factories.
Keep reading — Exploring Venice in 3 days
If you have three days to travel anywhere in the world where would you go? Have you ever been to Vienna or Venice? If so, what were your favorite things to do and see?
Article Rating: (Login to rate article)
Tweet
Comment